The Cunningham Short Story Prize 2018
The Theme
"THE WORLD"
Last year six short stories were published in paperback in the anthology LIFE DANCES
This year, eight short stories will be chosen, and like last year, there will be one prize, $100 for the winner!
SANDY NORRIS won in 2017, will it be you in 2018?
Three important changes for this year, the word limit increases to 3,000, the entry fee will be $18, and, as stated above, there will be eight stories chosen for publication.
The competition opens January 1st, and closes March 31st, 2018. One writer will receive a prize of $100, and up to seven others with be published along with the winning story in a paperback anthology.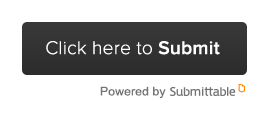 Click here for full details and terms and conditons
THE 2017 Competition - details
SPECIAL OFFER available until December 31st, 2017
PRESS RELEASE, Publication, 2nd August
"…human life, seen through human eyes, sometimes fortunate, sometimes unfortunate, neither perfect nor imperfect; it simply was, and is…" RH Cunningham, 1911 – 2006
Life Dances - PRESS RELEASE, 2nd August
ISBN-13: 978-1548631246 /ISBN-10: 1548631248
To honour the life of his grandfather RH Cunningham, Trevor Maynard set up a short story competition. Willowdown Books is proud to announce the six winning stories will now all appear in the anthology, Life Dances. The competition was won by Sandy Norris with her story No Going Back; and the five runners-up are Baking by Maria Borland, When Food Kills by Linda DuPret, Too Much by Israela Margalit, The Death of Rock 'n' Roll by Michael McLaughlin, and True North by Lynne Zolatis. Life Dances was not only a competition, it is a labour of love, with The Dance, a short story adapted from journals of RH Cunningham by his grandson, Trevor Maynard, also included, as well as Flash Fiction by Neetu Malik, GK Grieve and Sophia Keech.
Featuring the winners of the RH Cunningham Memorial Short Story Competition
RH Cunningham Memorial Short Story Competition PRESS RELEASE, 9th June
RH Cunningham Memorial Short Story Competition PRESS RELEASE, 30th June
--------------------------
The Poetic Bond VII
Submission window for 2017 now closed, shortlist to be announced end of August, 2017
www.thepoeticbond.com